Texas Certified Food Managers
Texas requires each retail food establishment to have a person-in-charge, an owner, or manager of a food establishment be a Certified Food Manager (CFM) as outlined in the Texas Food Code by successfully passing an ANSI-accredited and Texas Department of State Health Service approved – food safety certification exam.
The Food Safety Manager Principles Course provides necessary training to help you prepare for the nationally-accredited ANSI Certification Exam.
The ANSI Certification Exam is taken to certify that the food manager has demonstrated that he or she has the knowledge, skills and abilities required to protect the public from foodborne illness.
The Food Manager Certification is usually valid for 5 years. However, in a few local jurisdictions this may vary, so make sure to check with your local health authority.
As per Texas Food Establishment (TFER) Rules §229.163(a):
(a) Responsibility, assignment. The permit holder shall be the person in charge or shall designate a person in charge and shall ensure that a person in charge is present at the food establishment during all hours of operation.
As per Texas Administrative Code – Title 25 – Chapter 229: Food and Drug – Subchapter K: Texas Food Establishments – Rule § 229.177(b): Certification of Food Managers:
(b) Food manager certification required. One certified food manager must be employed by each food establishment permitted under HSC, §437.0055. Certification must be obtained by passing a department approved examination at an approved examination site, and meeting all requirements in HSC, Chapter 438, Subchapter G, and §229.176 of this title (relating to Certification of Food Managers).
New Online Certified Food Manager Exam
A classroom certification exam is no longer required! The Exam is scheduled and taken entirely online – no need for 3rd Party Test Proctor. Take the course, pass the exam, print your certificate, and get your Texas Food Manager's Certification just like that! It is that easy!
The new online Certification Exam and optional Food Manager Prep Course are fully approved by the Texas Department of State Health Services and is valid throughout the entire State of Texas. Texas Approved Certified Food Manager Exam Online Provider (Learn2Serve.com – 360Training.com).
Texas Food Handlers
Texas food handler safety training is required for employees in the food service and hospitality industry. The Food Handler Training Course is online, easy to use and takes about 2 hours to complete.
For Food Handler Training – Click here
Food Manager Course Description
The Texas Food Manager Course provides the necessary training leading up to the Food Manager Certification Exam. This course covers food safety issues, regulations, and techniques to maintain a food-safe environment.
The course is based on the principles and recommendations of the FDA Food Code and is recommended for people involved in the preparation, handling, serving and displaying of food. Industry professionals who should consider this program include wait staff, chefs, cooks, bartenders, hosts and hostesses and supervisory personnel, such as the general manager or managers.
Course Hours: 8 Hours
Exam Duration: 1.5 Hours
Course Outline
Lesson 1: Introduction to Food Safety
Lesson 2: Biohazards, Foodborne Disease, and Food Spoilage
Lesson 3: Contaminants
Lesson 4: Food and Temperature Control
Lesson 5: Employee Health, Hygiene, and Training
Lesson 6: Purchasing, Receiving, and Storing Food
Lesson 7: Cleaning and Sanitizing
Lesson 8: Pest Control
Lesson 9: Facility Design
Lesson 10: HACCP System Basics
Lesson 11: FDA Guidelines for Developing a HACCP System
Lesson 12: Developing, Implementing, and Maintaining a HACCP Plan
Lesson 13: Seafood HACCP
Lesson 14: Consumer Steps to Safer Seafood
Texas Food Manager Certification – CFM ANSI Exam (Online)
The Learn2Serve Texas Food Manager Certification Examination is approved by the Texas Department of State Health Services (DSHS), and is a fully recognized Food Protection Management Examination. The Exam is scheduled and taken entirely online – no need for 3rd Party Test Proctor.
When the student successfully passes the Exam with a 75%, an electronic CFM Certificate is issued and available for download and print. Then, take a Photo ID, the printed CFM Certificate, and any additional fee to the local health department. The health department will issue a Food Manager Card and will catalog you as a recognized Food Protection Manager valid within the entire State of Texas. The Certified Food Manager (CFM) Certificate is valid for 5 years.
Accreditation Reference
American National Standards Institute and the Conference for Food Protection (ANSI-CFP) Accreditation Program
Food Protection Manager Certification Program
Company: 360training.com, Inc.
Accreditation ID: 0975
Website: ANSI (American National Standards Institute)
On October 11, 2015 the new Texas Food Establishment Rules (TFER) went into effect. Some of the new significant changes in the TFER include:

A new statewide mandate that all food employees successfully complete a food handler training course within 60 days of employment. This food handler requirement began on Sept. 1, 2016.
Added requirements for the "original" certified food protection manager certificate being posted conspicuous to the customer's location.
Added requirement for food handler certificates to be located on site.

Texas Department of State Health Services (DSHS)
Texas Administrative Code – Title 25: Health Services – Chapter 229: Food and Drug – Subchapter K: Texas Food Establishments – Section 229.176: Certification of Food Managers
Texas Health and Safety Code, Chapter 437 – Regulation Of Food Service Establishments, Retail Food Stores, Mobile Food Units, And Roadside Food Vendors

Food Truck and Food Vendor
Course Summary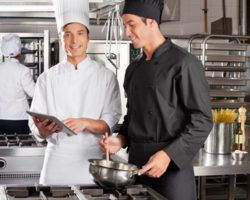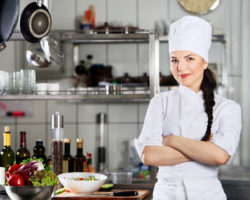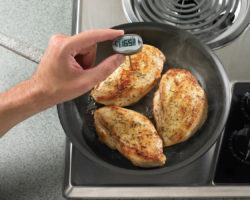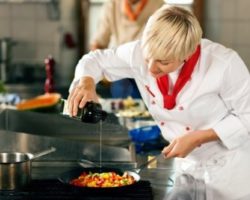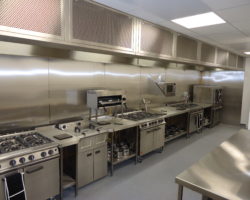 ANSI Accredited – State Accepted
Texas Department of State Health Services Approved
Course Duration: 8 Hours
Exam Duration: 1.5 Hours (New Online)
Take course anywhere and anytime!
Download course certificate upon completion!
Schedule and Take Exam Online
Available en Español
24×7 Support: (877) 881-2235 – Online
Texas Food Safety Manager Course
Price: $85.00 Sale $65.00
Curso de Principios de Administración de Seguridad de Alimentos
Price: $85.00 Sale $65.00
Texas Food Manager ANSI Certification Exam (Online)
Price: $55.00 Sale $35.00
Texas Food Manager Course & (Online) ANSI Exam
Special Package Price: $99.00 Sale $94.99

Save Big with Group Rates
Get huge discounts by enrolling and training all your employees. Enjoy tailored corporate solutions and training services – a free cloud-based LMS and even consulting services. Track progress, generate reports, and manage learners online. More Info
Accepted Statewide
We offer Food Safety Training statewide in Texas for: Abilene, Amarillo, Arlington, Austin, Bastrop, Brownsville, Beaumont, Corpus Christi, Dallas, Denton, De Soto, El Paso, Fort Worth, Gainsville, Garland, Grand Prarie, Irving, Killeen, Houston, Laredo, McAllen, Mesquite, Midland, Mineral Wells, New Braunfels, North Richland Hills, Odessa, Pasadena, Pearland, Plano, Port Aransas, Richardson, Round Rock, San Antonio, San Marcos, Schertz, Tyler, Waco, Wichita Falls – Bell County, Bexar County, Comal County, Hays County, Harris County, San Patricio County, Tarrant County, Travis County, Witchita County, and Williamson County, and many more!
Getting your Texas Food Manager Certification couldn't be easier!