The OSHA Outreach training course is the primary method of education for construction workers in the basics of occupational safety and health and preparing them for the hazards that can be preventable on the jobsite.
The OSHA Outreach 30hr training course is specifically devised for safety directors, foremen, and field supervisors; the program provides complete information on OSHA standards as required by OSHA regulations 29 CFR 1926 (Construction).
Many public and private contractors, project owners, and government agencies throughout the U.S. require workers to have completed an OSHA-Accepted Outreach construction training course to become eligible to work on the construction site.  Increase your employment chances and get your OSHA Construction DOL Card today!
Upon successful completion of this course and exam, passing students will be shipped an OSHA/DOL Outreach plastic card within 2 weeks.
OSHA Outreach Training Overview
Course Summary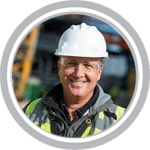 Meets Latest OSHA Standards
The OSHA Outreach 30 hour Construction training course provides instruction on OSHA standards as required by 29 CFR 1926 (Construction).
OSHA Accepted Provider
OSHA Outreach Courses are provided in partnership with OSHA Accepted Provider 360training.com. Outreach Trainer – Curtis Chambers – OSHAtrainer@360training.com
Meets Latest OSHA Standards
Download certificate of completion
DOL/OSHA Card shipped in 2 weeks
Auto-bookmarking never lose place
100% Online – 24×7 Support
Money Back Guarantee
OSHA 30 Hour Outreach Training
Construction (with Free Study Guide)
Price: $189.00
OSHA 10 Hour Outreach Training
Construction (with Free Study Guide)
Price: $89.00
24×7 Customer Support
Search the knowledge base, submit a support ticket, troubleshoot issues, recover passwords, chat, e-mail or call the customer support desk. We look forward to helping you.
Find support for any course – click here.
Phone: (877) 881-2235
OSHA Training Group Discounts
Get up to a 40% group discount! Enroll and train all your food safety employees with a group enrollment. Track progress, generate reports, and manage learners using a cloud-based platform. More Info
Key OSHA Outreach Terms: OSHA 30-hour Construction Course, OSHA 30 Hour Construction Training, OSHA 30hr Construction, OSHA 30hour Construction course, OSHA 30, OSHA 30hr Certification, Construction DOL Card, OSHA DOL Card, 29 CFR 1926.