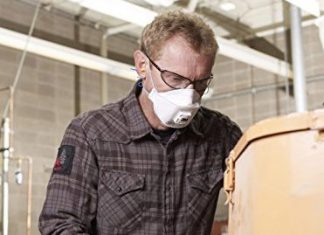 There are a lot of different facepiece respirators available. If you're like most people, you'll be confused if you find these other masks and won't be sure which to buy.
Many employers with 10 employees or more are required by OSHA to keep a record of serious work-related injuries and illnesses.
USDA's Food Safety and Inspection Service (FSIS) ensures that our nation's meat, poultry and processed egg supply is wholesome, safe and properly labeled. Through...
DUI/DWI laws All 50 states and the District of Columbia have per se laws defining it as a crime to drive with a blood alcohol...
Hazard Analysis Critical Control Point (HACCP) is recognized as the most efficient way to ensure the safety of food products. This course follows the...

Paperback provides you with a comprehensive set of the 29 CFR 1926 OSHA Construction Industry Regulations.

NIOSH has released an iOS based sound level meter app that measures sound levels in the workplace to help workers learn about their noise exposure and reduce the chances of hearing loss.
Did you know 1 in 4 burgers turn brown before they are safe to eat? Using a food thermometer is the only way to...