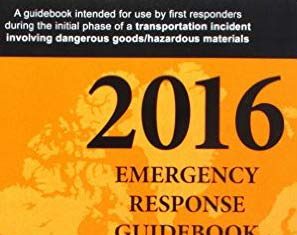 Get the printed version - just released! New additions, revisions, and updates make the 2016 ERG the most essential ever.
Workers can take an active role in designing policies, programs, and practices to protect against the risks of cardiovascular disease. Check out the new "Fundamentals of Total Worker Health Approaches" workbook to get started during this Heart Health Month.
OSHA has rolled out its "Safe and Sound Campaign" initiative, which asks employers to review their safety programs and identify areas for improvement, according to the agency.
On average, a non-fatal injury crash at work that involves distraction costs an employer $72,442. The National Safety Council states that the leading cause of workplace death is motor vehicle crashes, and estimates one-quarter of those crashes involve cell phone use.
The National Park Service requires food safety training for its' food service employees to reduce the risk of waterborne and foodborne illnesses and recognizes third party food safety training.
As more consumers embrace the potential health and sustainability benefits of plant-heavy eating, flexitarianism is emerging as a much more achievable alternative to going full vegetarian or vegan.
Workplace Violence Prevention Course – 1hr – Price: $20.00

Alcohol affects different people in different ways. Just two or three drinks can cause some people to act in ways that they normally would not.