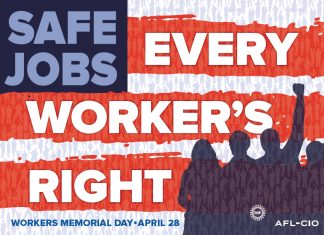 Workers Memorial Day is coming up on April 28. Read what your local can do to recognize this important day.

The EPA, States, and Tribal Areas - all work together to protect the environment and human health from potential UST releases.
Food Safety Education and Training is essential to raising awareness about foodborne diseases and how deadly pathogen spreads.

Print Proof of TABC Certification If you have lost your TABC Seller Training Certificate, you can access your information on TABC's website and print out proof of certification. TABC retailers can also verify employee certification.
The
The FDA, in January 2017, released draft guidance for controlling Control of Listeria monocytogenes in Ready-To-Eat Foods. Food handling personnel are a higher risk factor in contamination of food and equipment with Listeria.

The Safety and Health Achievement Recognition Program (SHARP) is designed to provide incentives and support to employers to develop, implement and continuously improve effective safety...

According to EPA's guidelines, states must identify three classes of operators and minimum requirements for each class.

National leading provider of online food safety training. Become food safety certified today and take the easy 2hr ANSI-accredited food handler training course.