Occupational exposures to asbestos fibers occurs in a variety of industrial operations, including mining and milling, manufacturing, shipbuilding and repair, and construction.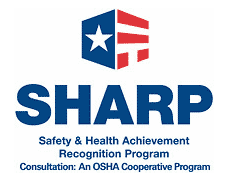 The Safety and Health Achievement Recognition Program (SHARP) is designed to provide incentives and support to employers to develop, implement and continuously improve effective safety...
DUI/DWI laws All 50 states and the District of Columbia have per se laws defining it as a crime to drive with a blood alcohol...

According to EPA's guidelines, states must identify three classes of operators and minimum requirements for each class.
There are some age appropriate tasks that kids can learn. Start with the basics: Clean, Separate, Cook, and Chill—it can set them on a food safety path for the rest of their lifetime.
The ANSI Certification Exam is designed to test and assess food manager employees on competencies relevant to the prevention of foodborne illness.
HACCP tips on how to keep food fresh safe longer and prevent foodborne illness.
Nearly 13,000 American workers are injured each day. These numbers are staggering, and the worst part is that each one is preventable. Taking preventative action can spare workers needless pain and suffering.